A survey on Danish real estate shows that a large number of passive property seekers can be inspired to close the deal, even though they are not actively looking to buy a new home.
A survey conducted by Webpol in 2017 shows that only 7 % of the respondents were active property seekers, but as many as 26 % percent were what we call passive property seekers. In that category you find people who are not actually looking for a new home or new property but they can be swayed when presented with the right property at the right time.
10 % of the respondents who bought a house in 2017 were not actively looking for one. They just happened to come upon their dream house or they were inspired by property campaigns to start searching for their dream property.
Where do we find the passive property seekers?
The active property seekers are easy to find. They already seek out information and look for property ads and real estate magazines. When you put an ad in the newspaper or a real estate magazine you only reach those 7 % that are already actively looking. Why not reach out to those additional 26 % that are open to change?
The passive property seekers don't seek out the information on their own. They should be reached on the platforms that they already use. Social media platforms are a great way to reach those potential property byers that might be open to change.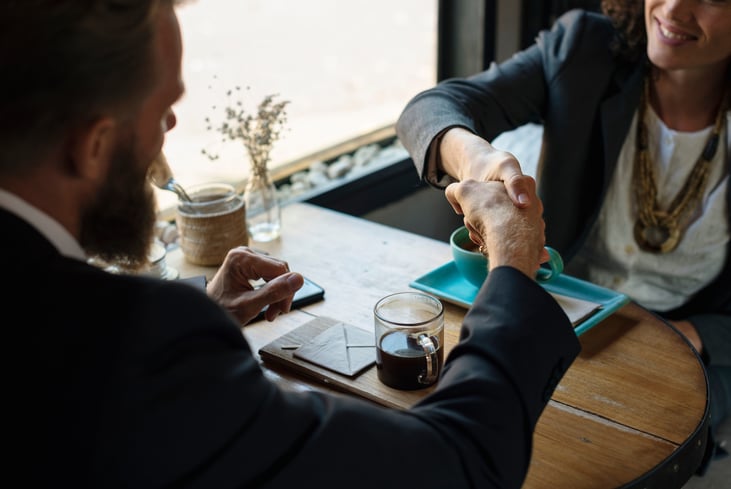 Social media targeting
Ads on social media are very easy to target. Among other things you can target your ads to age, gender, interests, and location. But you can be even more specific than that. When you make individual ads for your properties, you should try to think about what the potential buyer of that specific property looks like? What are the best selling points, and what type of buyer would be interested in that property?
With social media marketing you should think about how you can reach the potential buyer, and let the social media ads help you get in contact with those passive buyers that might be open to change, if you show them their dream house.
A platform designed for your industry
The Mindworking Marketing Platform makes it easy for you to produce and publish social media ads and posts on social media. With the easy to use toolbox you can easily increase views and viral traffic to your homepage and property posts.
The Mindworking Platform have social ads as a feature in the system, which makes social marketing a lot easier for you – and you get a better chance of reaching that large group of passive property seekers.
For more information about the survey, please contact Research Specialist Lukas Pedersen at: (0045) 27 60 33 11 or email lup@mindworking.dk